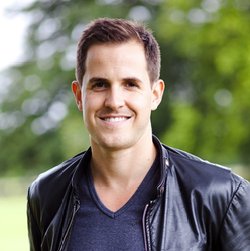 Well we've come to the end of Margaret Beaufort week, and let's be clear – it rocked beyond all expectations.
This week of tribute to the Tudor matriarch was triggered  in anticipation of the final episode of Dan Jones's 'Britain's Bloody Crown' – which carried a promised focus on the formidable mother of Henry VII.  We wanted to join in with the fun.
And of course, at the beginning of the week I promised I would chip in my two cents worth and review the episode.  Margaret has been subject to some pretty dodgy portrayals in recent years, and as Alison Weir hasn't got time to devote a book to her until 2021 at the earliest, I regularly panic that today's society will never have the chance to accurately glimpse the Countess's character.
So I'm over the moon to report that Dan Jones passed the test with flying colours and I recommend that everyone checks out the Channel 5 series which is (at the time of writing) available to view online.
What did I like about it?  Well, I'll tell ya:
It portrayed Margaret as a woman of tremendous strength without making her out to be a savage deviant blamed for crimes that she could never have committed.
He didn't over do the 'Margaret was the heir to the throne' narrative that historical fiction writers love but isn't grounded in an awful lot.
She was portrayed as a pragmatist rather than a fanatic. Yes her preferred loyalty in the War of the Roses was to Henry VI and Lancaster, but she would play the game with whoever she needed to.
While Margaret's Lancastrian credentials tend to be overdone in other portrayals, if I was to be critical of one thing it would be that this was dialed down too much in the programme.  It seemed to suggest that her connection to Henry VI was that she had been married to his half-brother.  She was of course his cousin in her own right and a descendant of John of Gaunt, Duke of Lancaster.  Not exactly a major player in the ruling dynasty, but certainly a second division member of the house of Lancaster.  But of course, TV as a medium doesn't always lend itself to getting these subtler messages across.
Anyway, I'm sure Margaret Beaufort will continue to be revisited on this site. I've certainly had a blast with this spotlight on the great lady – I hope you guys have found it almost as enjoyable as me.